Persecution of Sinti and Roma
On 16 May 1944, there was an enormous razzia in the Netherlands. 578 Sinti and Roma were captured and taken away to Camp Westerbork. Before the Second World War broke out, around 4,500 Sinti and Roma travelled around the Netherlands with their violin orchestras and sales ware. They were banned from travelling. A share of the Sinti and Roma took up residence in houses out of fear of being deported.
On 14 May 1944, the German occupier sent a telegram to the Dutch police forces in the Netherlands with the task to execute 'a central arrest of all persons residing in the Netherlands that bear the characteristic "gypsy".' All Sinti and Roma families had to be brought to Camp Westerbork.
In Westerbork, it became clear that the Dutch police forces had taken the term 'gypsy' too broadly. Around 200 people did not appear to be Sinti or Roma, but were travellers (caravan dwellers). They were released shortly after their arrival. Over 50 Sinti and Roma carried passports of a neutral or allied country – they, too, were allowed to leave the camp.
Questions for which there was no answer.
The other almost 250 Sinti and Roma ended up in the punishment area of Camp Westerbork. For three days, they were guarded here by the Jewish Ordedienst (OD) of the camp. Edgar Weinberg was one of the guarding OD-members: 'It was an odd group who was brought into the camp. They were no Jews but gypsies. We were tasked to guard them during the night. So, there we were, with a large torch at the ready. Every now and then, women came up to us who would carefully ask questions about what was going to happen to them. These were questions we couldn't answer, either.'
On 19 May 1944, 247 Sinti and Roma were deported from Camp Westerbork to the destruction camp Auschwitz-Birkenau. One of them was Settela Steinbach, now world famous by the footage of her in the wagon opening that was made in Westerbork that day. Settela was born in 1934 in Borne. During the Second World War, she and her nine brothers and sisters lived on a mobile home camp near Eindhoven. On 16 May 1944, Settela ended up in Camp Westerbork, in barrack 69. Three days later, she was put on transport.
Witness of departure
This transport was recorded for the Westerborkfilm by camp prisoner Rudolf Breslauer. Years after the war, Sintezza Crasa Wagner, who was in the same wagon as Settela, testified about the departure from Camp Westerbork. And about Settela. 'I was in the wagon with that girl. I was sitting flat on the ground next to her, and she was in front at that door. Her mother yelled for her to go away from there. Because we heard the bolts go onto the doors outside. "Go away from there," the mother yelled, "Or else your head will be caught between them!" I believe she was looking at a dog, which was walking outside the train. Her mother pulled her away from that door in the end.'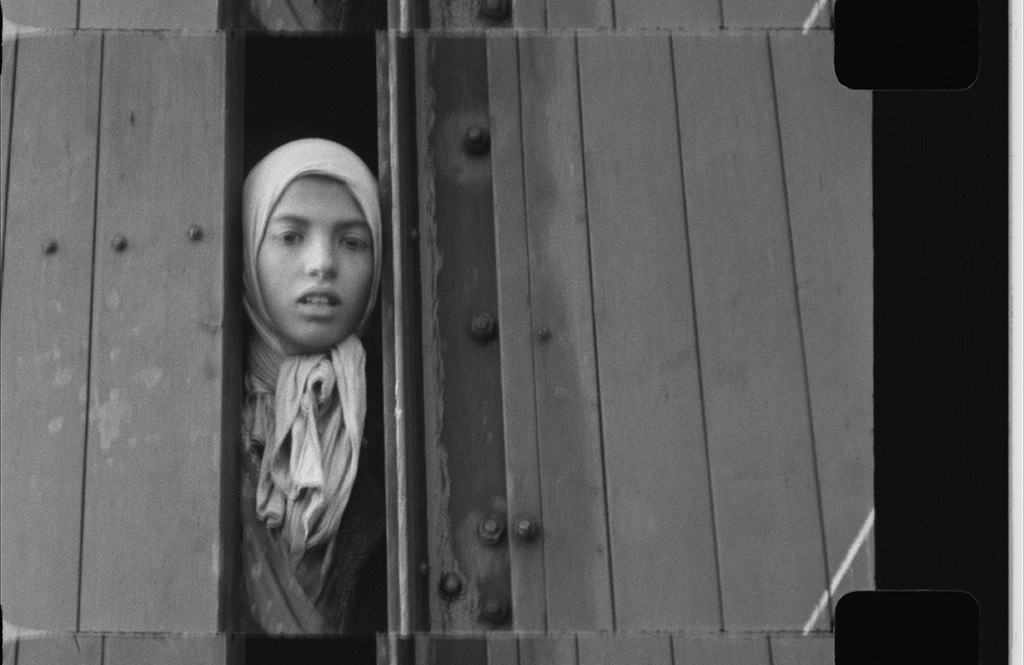 On 22 May 1944, the deported Sinti and Roma arrived in Auschwitz-Birkenau. They were put up in a special 'Zigeunerlager', a part of Birkenau in which more than 22,000 Sinti and Roma were imprisoned during that period. At the end of July 1944, the 'Zigeunerlager' was vacated. The Sinti and Roma who were still able to work were transferred to other camps. Those who remained were murdered.
Of the 247 Sinti and Roma that were taken away from Camp Westerbork, only 32 would survive the war. On 3 August 1944, Settela Steinbach was killed in the gas chambers of Auschwitz-Birkenau.