Westerbork-Auschwitz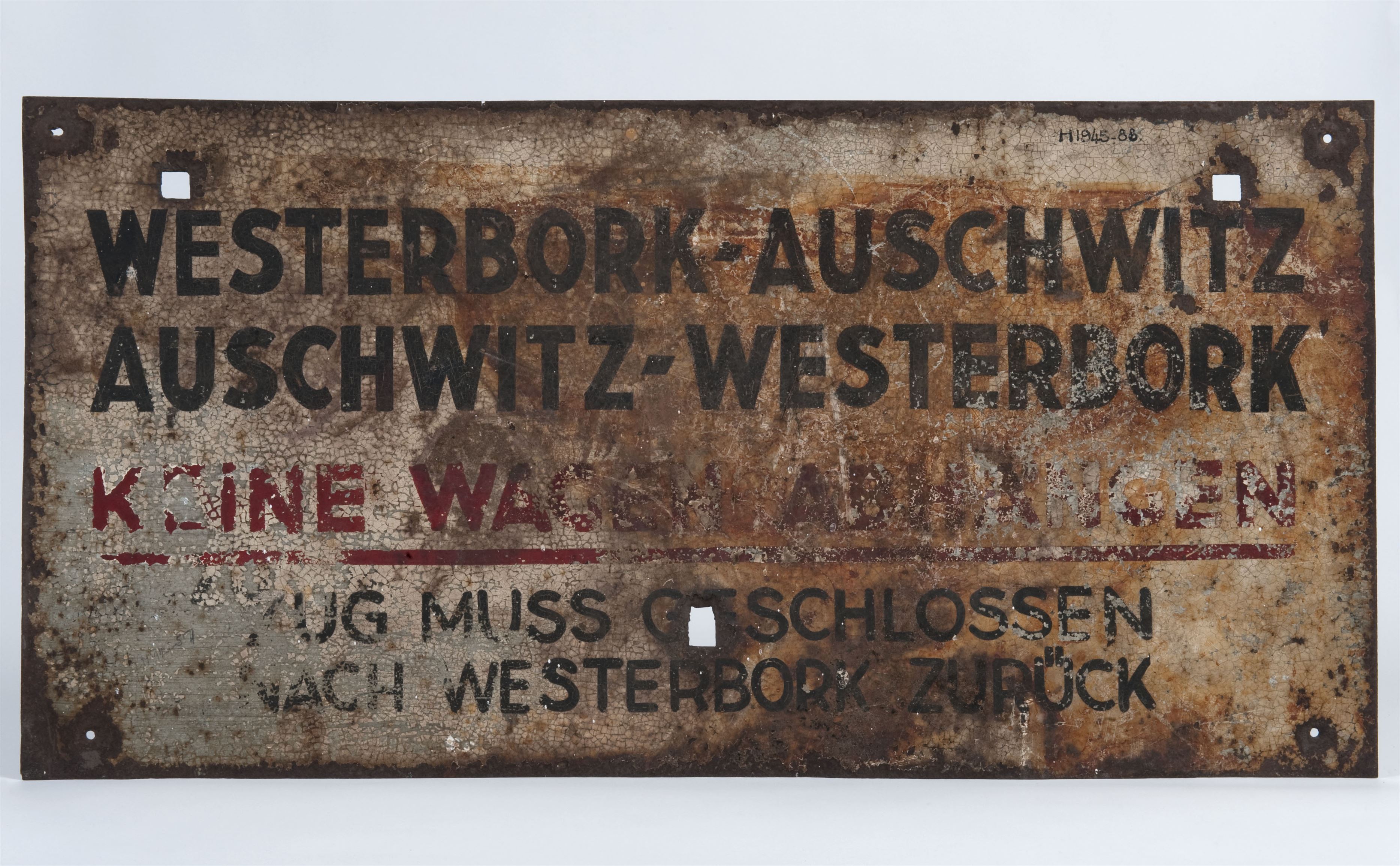 The exposition Westerbork-Auschwitz tells the story of the nazi camp, the symbol for the destruction of Jews in nazi-occupied Europe, and its survivors. The complex consisted of a former Polish barrack, Auschwitz I; a barracks camp, Auschwitz-Birkenau II; and dozens of neighbouring camps. The camp developed into the largest complex of concentration and extermination camps.

Since 15 July 1942, 66 trains with thousands of Jews have departed from Camp Westerbork alone.

Gas chambers
Aside from being a working camp, Auschwitz-Birkenau was mainly a camp for mass extermination. With the Red Army approaching, the SS tried to cover all their tracks. At the end of November 1944, there came an end to the practices of mass extermination. In January 1945, they started to blow up several crematoria. Those who could walk were evacuated. The sick remained in order to be killed. On 27 January 1945, the Red Army liberated Auschwitz.
The approximately 7,000 prisoners who were left were more dead than alive. For around 1.3 million victims, liberation came too late.

Train sign
Among other items, the exposition contains the original Auschwitz-Westerbork train sign and a real suit from the destruction camp. In addition, personal stories are told, and fragments and pictures of the camp are exhibited as well: from then and now.

The Westerbork-Auschwitz exposition is on display from 26 January until 5 May 2019.